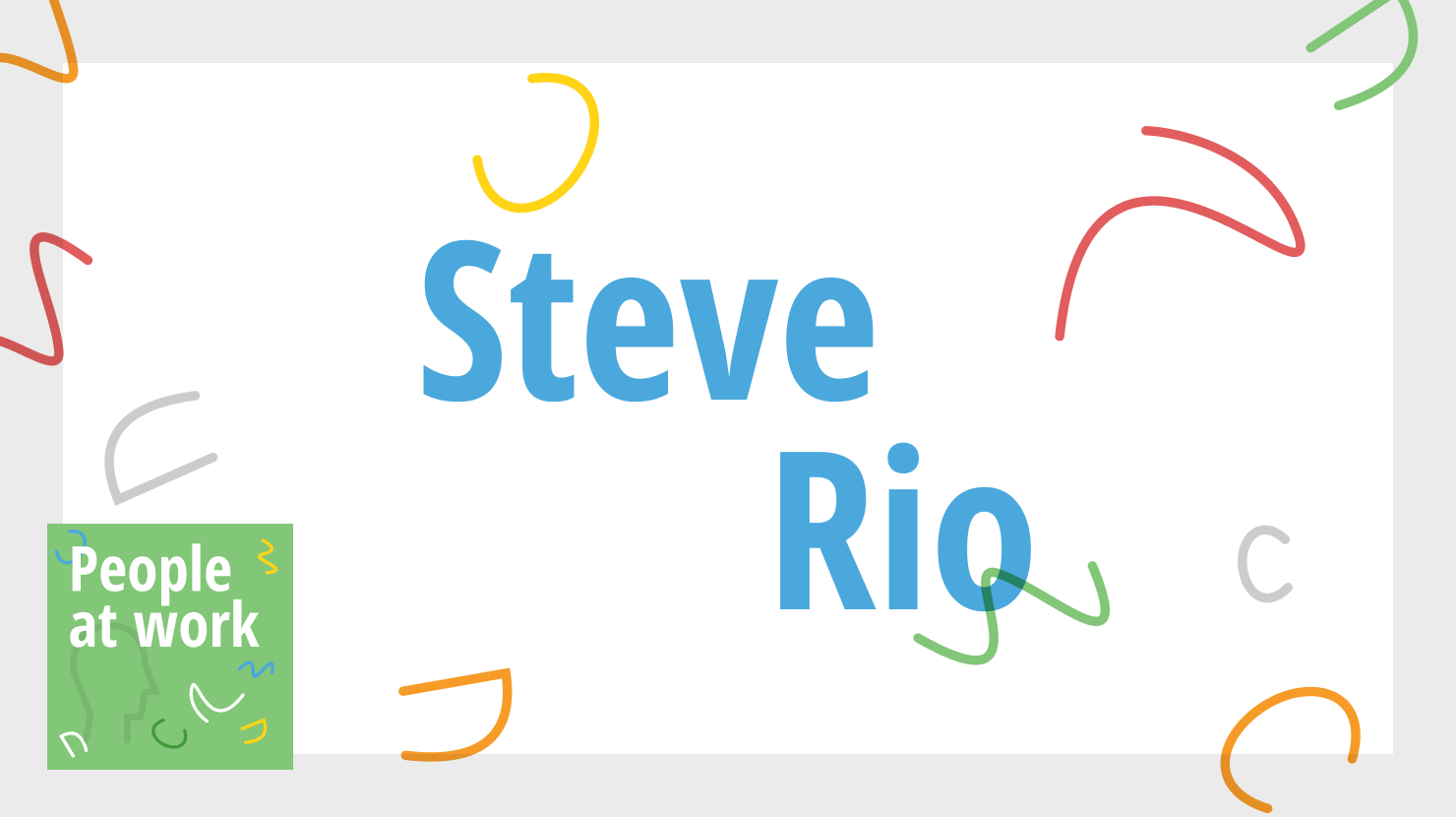 Although I've enjoyed the comic relief, this has been a tough haul. While the trend of remote work had long begun before COVID-19, many of us went from zero to not-so-hero on this front overnight. We struggled to juggle all the things previously defined as "life outside of work" along with work like pets, kids, spouses, media, meals, schedules, hobbies, and time for ourselves.
It might now be considered normal, but it's not getting any easier. The drain on our time and attention will continue, and we're harming ourselves in the process. Fortunately we can follow the advice of thinkers like Steve Rio, who has emerged from his own experience with burnout caused by boundary-blurring.
Steve chats with me about the need to add structure to your life, so that your work and personal life can safely co-exist. There's more to it though. Along with structure, comes habit change, including our relationship with technology, the things we waste time on, and the ways we stress our brains unnecessarily (I'm looking at you, irregular sleep patterns).
I was fortunate to participate in the alpha trial of one of Steve's time and energy mastery programs at Nature of Work. This was pre-pandemic, but the tools and habits I took away from the program have helped me cope with the uncertainty and shift in all parts of my life this year. 
Our time and attention truly are our most precious resources. By making some simple changes, we can introduce calm where chaos might reside. Steve's science-based approach starts with embracing the first five minutes of your day to set the tone for what unfolds after that. If you've got five minutes to spare each day, listen to what Steve recommends, and start building healthy structures to save your life. And that's no exaggeration.
PS – Curious about Steve's approach? Explore Nature of Work and get a 10% listener discount by using code JOSTLE at checkout. 
Steve Rio is a social impact entrepreneur, futurist, and transformational coach. He's the CEO and Founder of Nature of Work, a Work/Life Optimization Program, and the host of NOW with Steve Rio, a podcast that explores what it means to live a good life. When he's away from his desk, you can find him in the woods or the ocean with his wife and dogs, or deep in thought about something obscure and metaphysical.
Nature of Work's Programs: natureofwork.co (Get a 10% listener discount by using code JOSTLE at checkout)