Say hi to our new logo! 👋
After months of hard work against the backdrop of a more changing world than ever, we're so proud to share our freshened look!
It's clean, practical, and slick—which matches our intuitive and easy to use intranet that our customers enjoy to connect their employees.
While we kept the font simple and uniform, the wordmark at the end is a stylized "J" derived from our very first logo that can be manipulated freely, which really highlights our passion for creativity in the workplace. It kind of looks like a brushstroke too, doesn't it? 🖌
The creative brief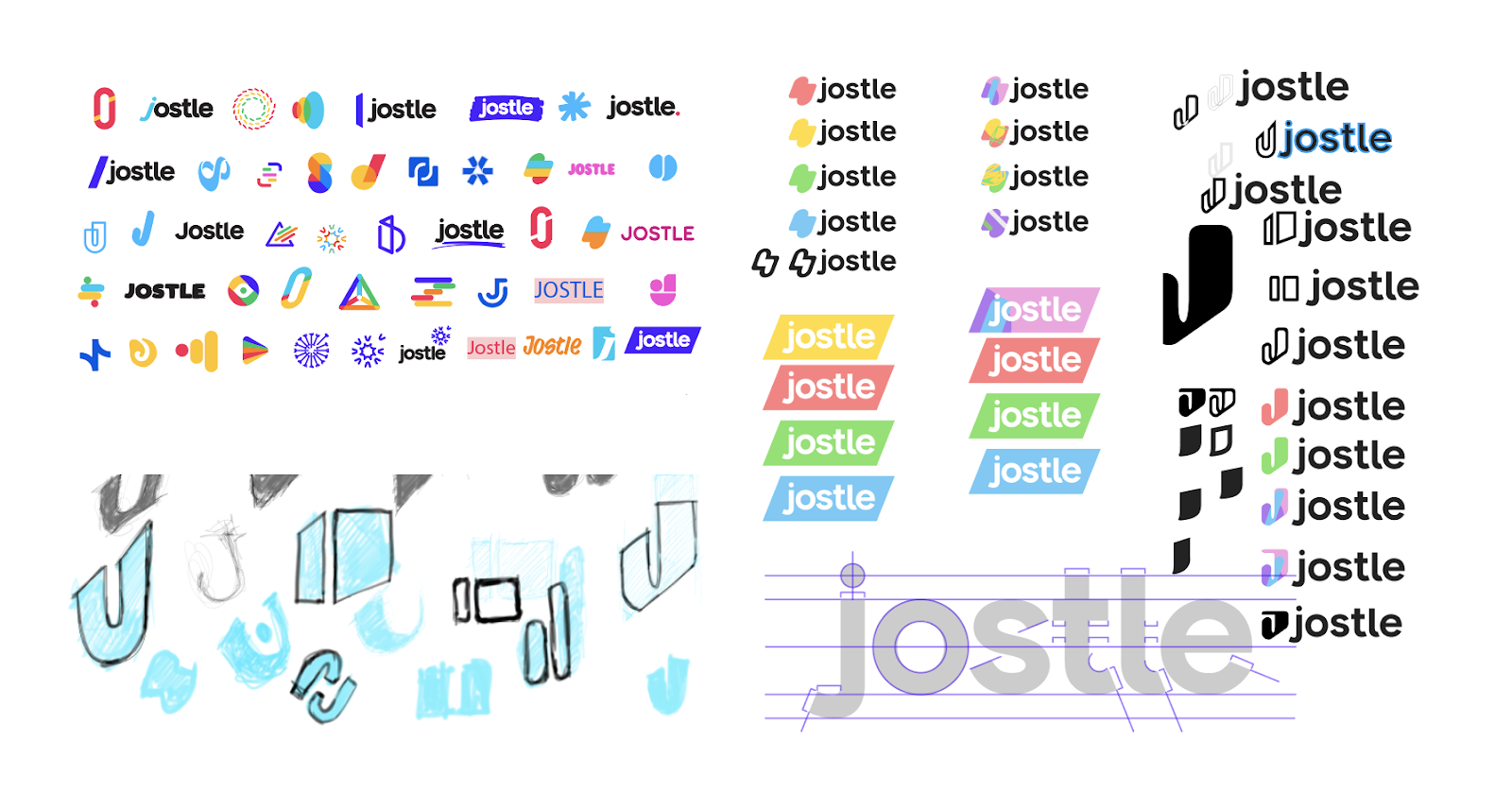 Our talented in-house Design team was tasked with something I wouldn't call easy: create a fresh new look that accurately reflects our brand and taps into our personality.
All while keeping it modern and practical without mechanical issues. We ran into problems when applying our old logo in different media because the individually colored letters were translucent and overlapped.
We want our new visual identity to convey simplicity and directness. This connects to how we're confident and approachable—we sincerely view ourselves as a progressive company and a leader open to driving conversation in our ever-changing world of work.

So…why the change? Our new look and feel
We've learned a ton during our 12 years in business. Our product, customers, network, and employees have all grown with us.
As our business matured though, we realized we've outgrown our existing visual brand.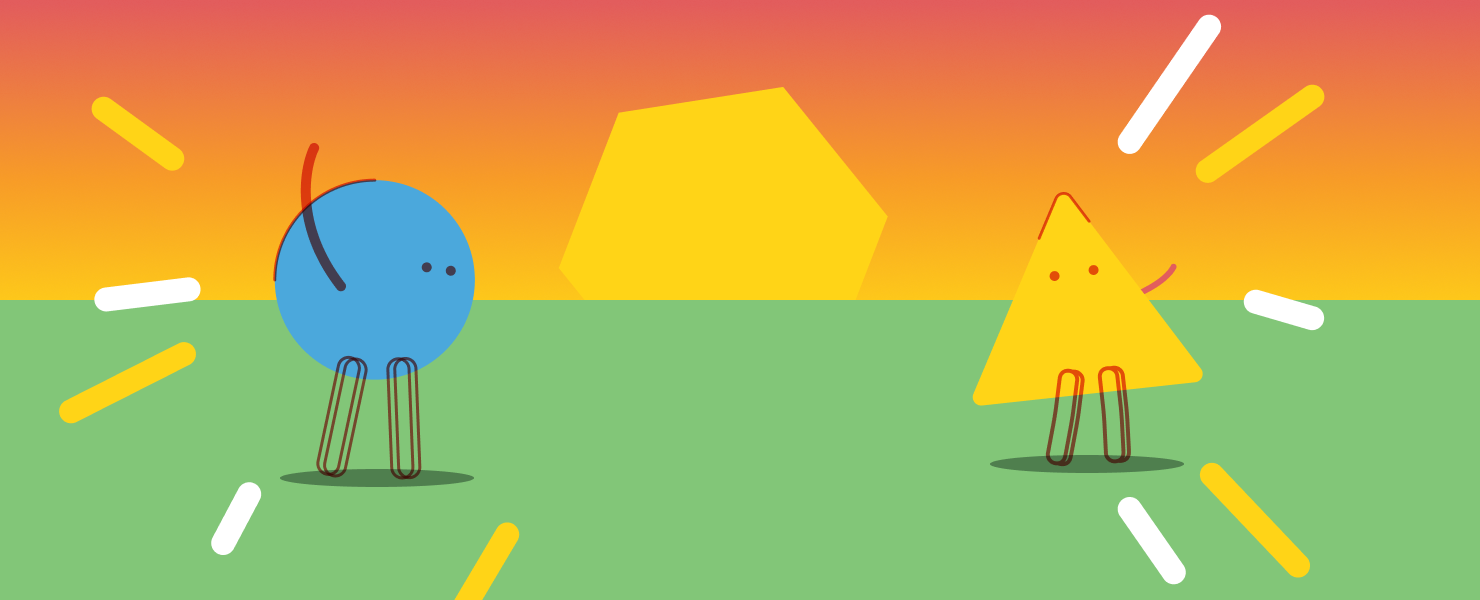 These cute Jostlebots and the colorful logo don't represent our evolved identity. While it's sad to say goodbye to something so integral to our journey, we're simply excited for what's to come.
Here's what you can expect from our new design: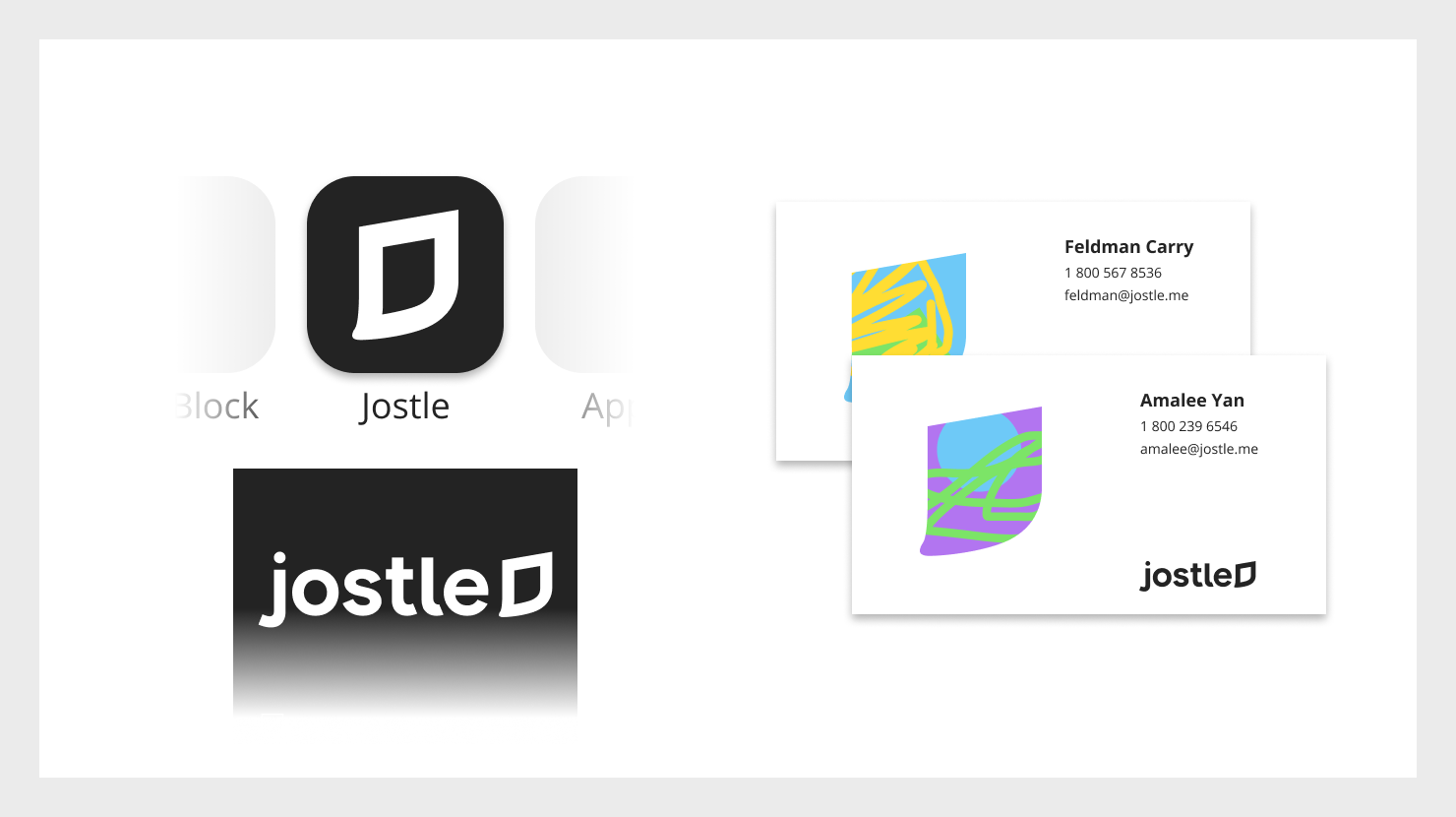 Simple: You'll be seeing less decorative icons and clutter. We're channeling our inner Marie Kondo, adding more whitespace to streamline the look.
More human: Our Jostlebots have evolved into… humans, because that's who our intranet is for. As we're using more real-life photography, look out for our own employees—The Jostlers!
Hand-drawn illustrations: To add a splash of playfulness and change it up occasionally, our designers have intentionally carved out room for creativity by including hand-drawn elements into our brand identity.
It's not just us, the whole working world is changing too
We've always been finding ways to help employees connect and contribute in their organizations. But this year has triggered a deep revisiting of what we stand for.
2020 has been full of surprises, to say the least, from our collective social awakening to the sudden arrival of a global pandemic. Our own company has adapted to the changing way of work, and through that, renewed our inspiration and commitment to serve leaders who care about their people and understand the power of shared sense of purpose and belonging.
As we checked in with our customers and contemplated the massive shift that's happened for organizations, we realized that too many employees are overwhelmed and disconnected. And what came out was clear:
We live in a time when change has never been easier, or more necessary. We're doubling-down on our commitment to helping leaders and organizations in this pivotal moment.
Our story moving forward
We're very proud of our rebrand, but it's definitely not just about looks. We're gearing up for a bright future and taking ownership of our part in changing workplaces and helping leaders build connected organizations. And we're so excited for the challenges ahead.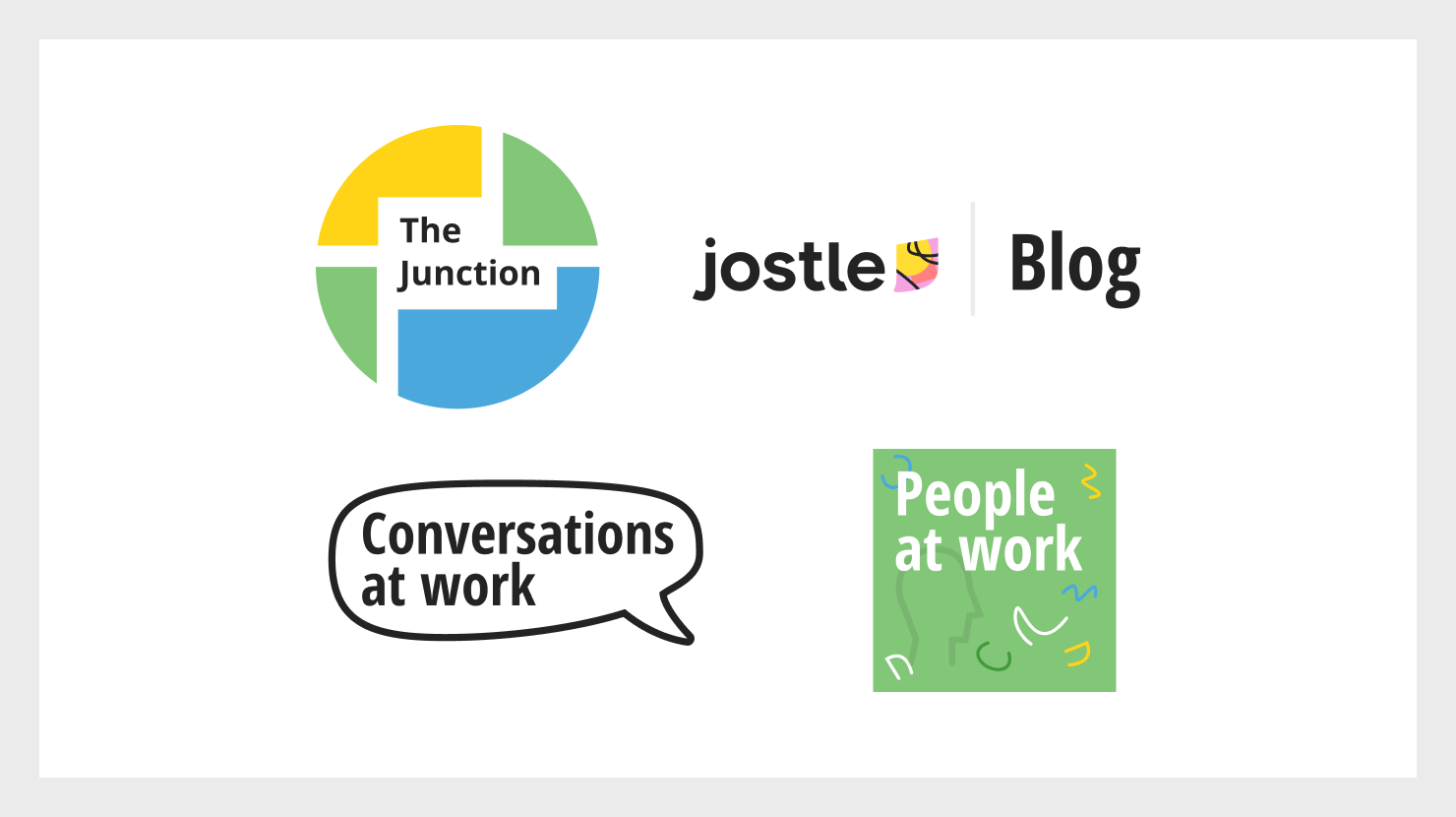 Our commitment to our community won't change. We're ardent supporters of our 500+ global customers, not only by providing a go-to place for all their people but also by cheering them on through The Junction customer community. We also help all leaders to learn with us on our podcast, join our bi-weekly discussion panel, and of course, keep in touch by subscribing to our blog!
The world of work should be aligned; we believe that your intranet should be the place where everyone connects and communicates. If you feel this too, come be part of our story! We're always looking for likeminds as allies, teammates, and friends.